The dastardly act by terrorists killing 40 of our brave jawans has left the nation shocked. This is one of the major terrorist incidents in India's recent history and will be difficult to forget or forgive for long. It has drawn condemnation from all quarters and rightly so. The government will be forced to act in a befitting manner. Especially after the last heroic action of surgical strikes in Pakistan Occupied Kashmir, the government has to show its sincerity through another such action on similar scale, if not more.
The stakes are disastrously high for Narendra Modi government. The general elections that will decide the fate of next five years of this nation are round the corner. Ever since his election to the Prime Minister's post in 2014, Narendra Modi has consistently cultivated the persona of a nationalist and patriotic leader. The much celebrated surgical strikes were one of the main achievements of this government giving a sense of pride to the people. The Indians, who were fed of being a weaker nation in the name of peace and non-violence, were jubilant at that juncture. They saw in it the validation that India is not just a victim country that could be targeted easily but an emergent power that pay back the perpetrators of terrorism in their own coin.
Modi will be hard pressed to repeat that feat. The popular mood is to "go behind those bastards". The sense is even more evident in RSS workers, supporters and sympathizers that form the core of BJP'S voters. Fortunately enough, opposition parties have promised their full support. Congress President Rahul Gandhi has said that his party is fully supporting the government and country's security forces in view of Pulwama attack. Such type of violence is disgusting and no force can divide or break India, Gandhi said.
The all-party meeting convened in New Delhi in the wake of the Pulwama terror attack passed a resolution strongly condemning the dastardly act. All parties condemned terrorism in all its forms and the support being given to it from across the border. The resolution said terrorism in India is being actively encouraged by the forces across the border and India has displayed both firmness and resilience in dealing with these challenges.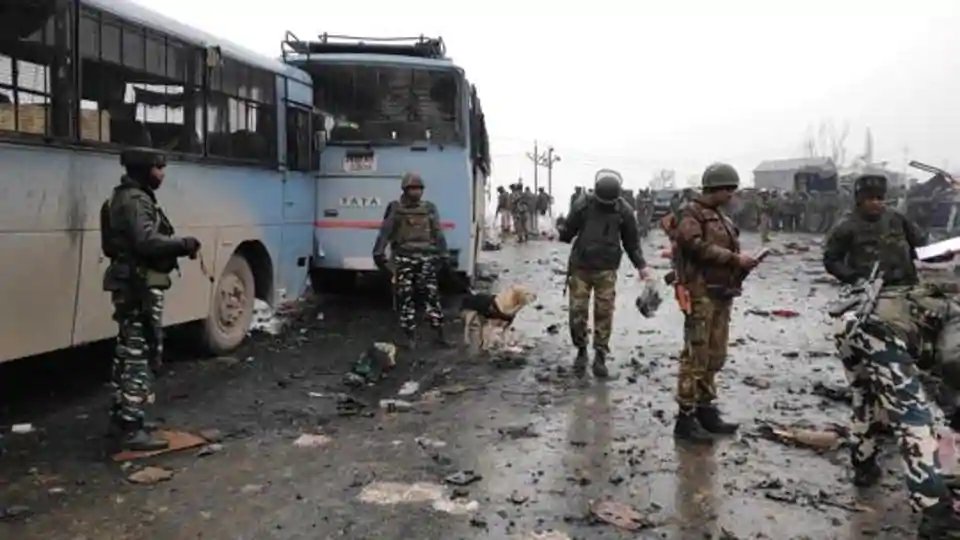 Therefore, it will be a big challenge for NaMo to quench the thirst of his supporters for a bloody revenge. The problem before the government is that such decisions cannot be done with the beating of drum. Be it a strategic move or a diplomatic effort, any dispensation needs to move swiftly but discretely. There is no place for brow-beating in such manner. And going by PM Modi's response, one may feel assured that this would surely happen.
PM Modi has said that each drop of tear after Pulwama terror attack will be avenged. He made it clear that New India's policy is that it will respond in full measure if messed with. The PM's warning that security forces have been given a free hand to punish the perpetrators of the attack have already been carried widely. Even Pakistan's PM Imran Khan has come up with a reaction on it.
Now time is running out fast and Modi has to act.